Learn how to locate our professional skills content!
Want to see a list of the publications, Forms, and Transcripts in our Professional Skills practice area? Navigate to Browse and select "Professional Skills" from the practice area filter on the left.
Interested in saving or sharing this list of PLI professional skills content? Simply click the permalink icon in the document management tools towards the top right of the toolbar below My History.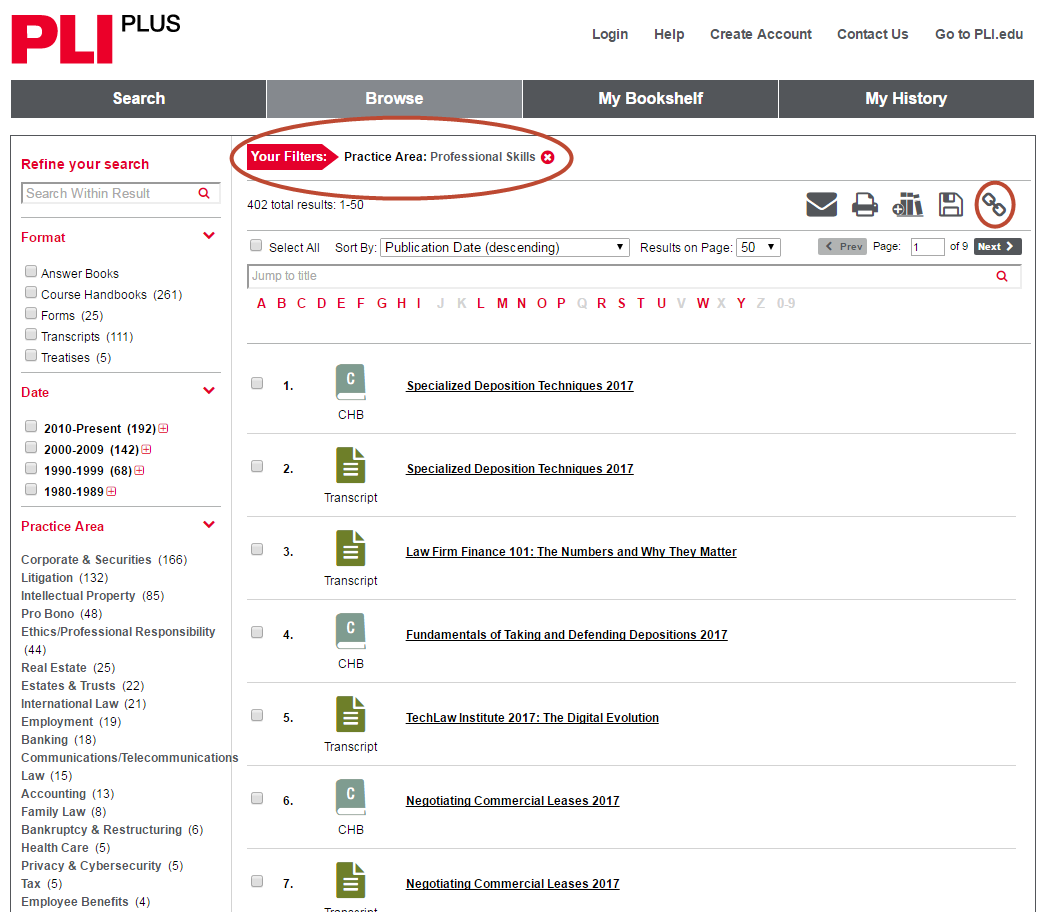 This entry was posted in