Discover PLUS Enhancement – Date Range Filter
We recently made an enhancement to PLI Discover PLUS, which makes it even easier to filter by publication year.  Instead of  just filtering by individual years, you can now filter by decades.  This enhancement recently debuted to accommodate our growing archival collection as we continue to add content back as early as 1980.
Now you can filter results using a 10 year date range on the search results page.
For example, if I want to learn more about how mortgage-backed securities were used in financing from 2000 – 2009, I can do a search for "mortgage-backed securit!" /s financ! and then use the date filters on the search results page to select 2000 – 2009: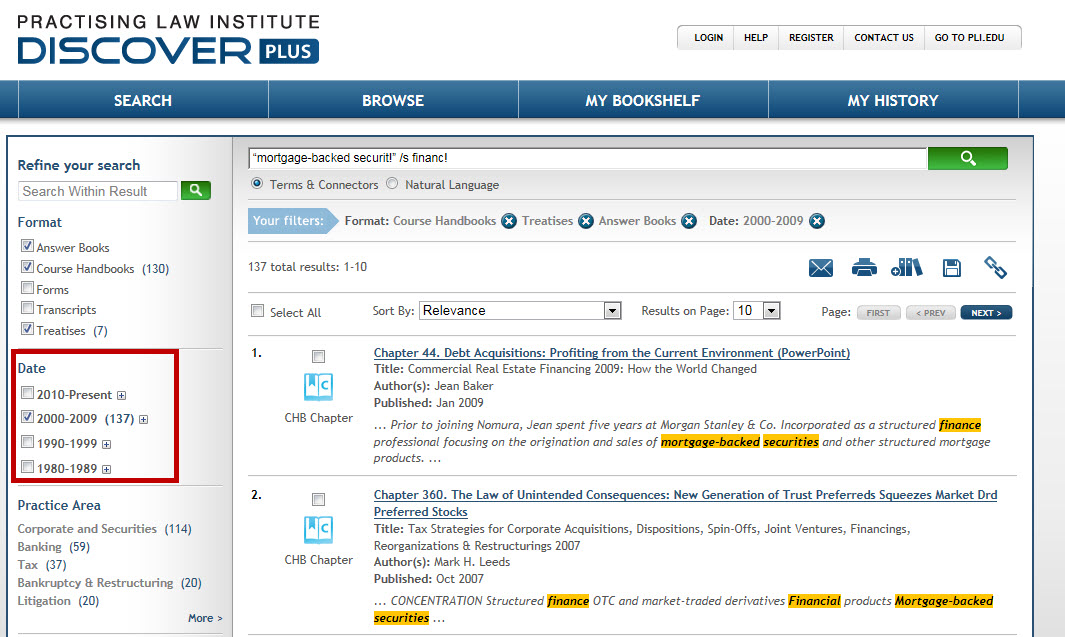 If you have any questions about this enhancement, or you'd like to schedule a quick training session to review, please contact PLI Discover PLUS Help Desk or call 877-900-5291.

This entry was posted in