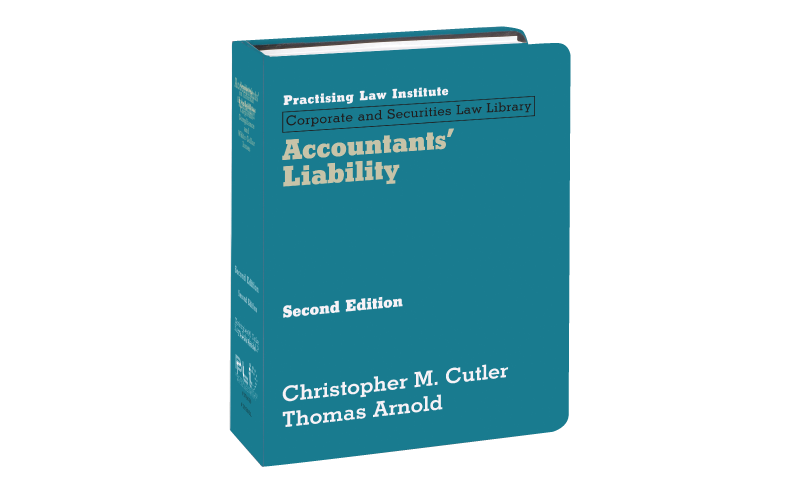 PLI recently published the second edition of Accountants' Liability.
Accountants' Liability has been the reliable and readable resource that accountants have turned to for guidance on how they can meet their professional responsibilities, comply with relevant rules, and avoid the increased number of legal land mines.
This newly updated edition provides attorneys with the legal, strategic, and tactical knowledge they need to prove (or successfully defend against) claims against accountants such as:
Breach of contract
Breach of fiduciary duty
Negligence
Securities claim fraud
Common law fraud
Civil RICO actions, and
Practice and ethical violations.
Accountants' Liability explores the damage done if accountants fail to follow professional conduct, auditing, accounting or tax standards. The expert authors discuss the sources of current claims, the various legal theories upon which they may be instituted, and some of the practical problems faced by the parties in litigating such claims.

This essential title is available on PLI Discover PLUS, our online research database. If you'd like to order a print copy, please email or call (877-900-5291) us.

This entry was posted in