We have added book cover images to PLI PLUS platform.
If you're accustomed to using PLI Press books in print, these images provide a useful and handy visual aid when accessing content on PLI PLUS.
The Detail View is now the default option for viewing content in the Browse tab. It expands upon the List View and you can easily toggle between the two formats using the list icons.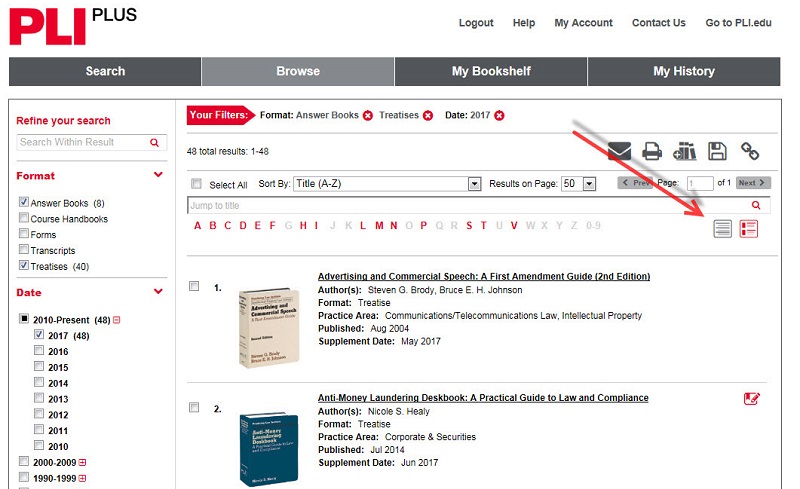 This entry was posted in