Two enhancements have recently been made to PLI PLUS! Book cover images now display on the table of contents page of a title. In addition you can view book cover images in the new detailed view in Browse as well.
If you're used to reading PLI books in print, you're familiar with our book covers.   You'll notice book cover images now display on PLI PLUS and provide a nice reference to those titles.

Detailed view on Browse is an expansion of the list view.  While the list view displays titles in alphabetical order,  the detailed view expands the list to include the book citation information as well as the book cover image.  Just click between the two icons to change the view!  Check out these features on PLI PLUS now!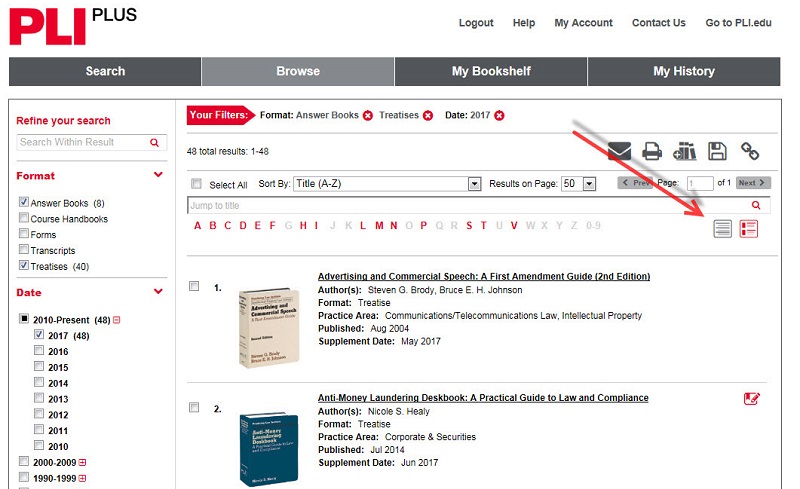 This entry was posted in