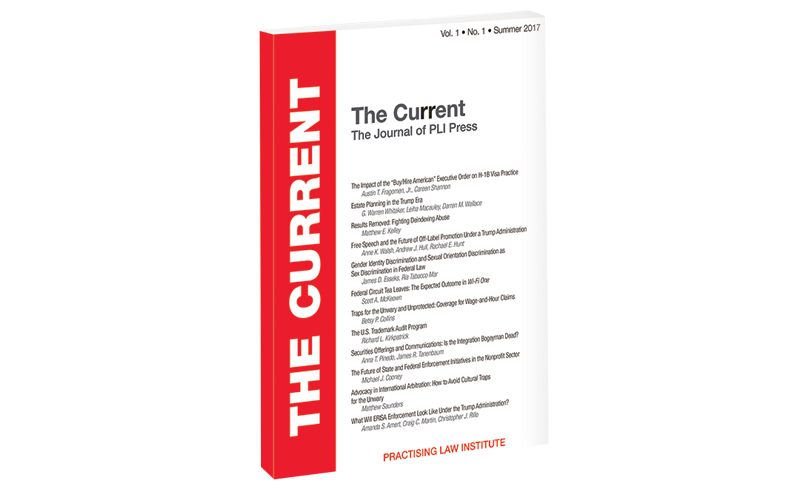 PLI Press is excited to announce its new quarterly journal, The Current: The Journal of PLI Press. Each issue of The Current will feature ten to twelve original articles, authored by leading experts including PLI authors and faculty members, and providing timely commentary and analysis of one or more key legal developments.
As the pace of change in the law – and the practice of law itself – continues to accelerate, so does the need for more current expert commentary and analysis.  The Current  intends to fill this need, providing practicing lawyers, academics, and members of the judiciary with insightful commentary and analysis of changes impacting the law and the legal profession.
Current topics include: Estate Planning in the Trump Era · The Impact of the "Buy/Hire American" Executive Order on H-1B Visa Practice · Results Removed: Fighting Deindexing Abuse ·  The U.S. Trademark Audit Program.
The Current  is available through your PLI PLUS subscription: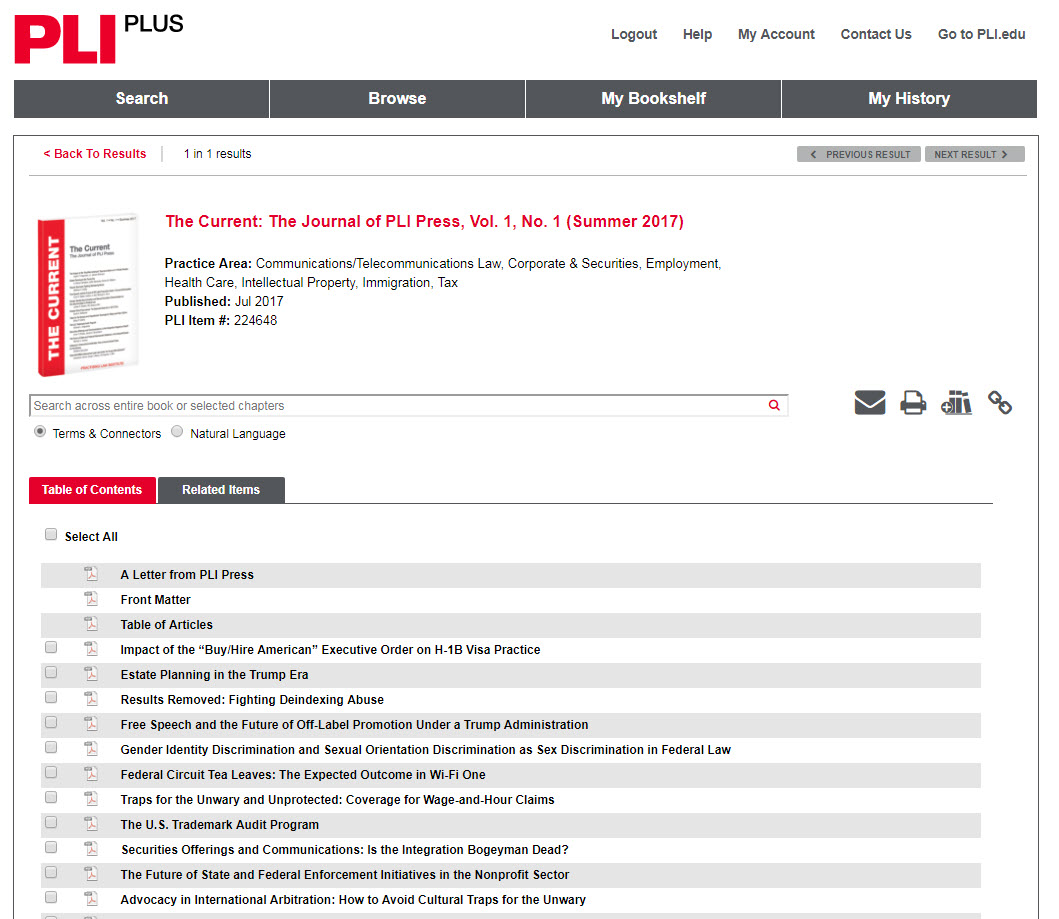 Not a PLI PLUS subscriber? Click here to sign up for a FREE digital version of The Current. The journal is also available here for purchase in print.

This entry was posted in