The Corporate Tax Practice Series with over 485 chapters written by more than 435 of the world's leading tax practitioners, including former Internal Revenue Service and Department of Treasury officials, and The Partnership Tax Practice Series with more than 320 articles written by over 290 prominent partnership tax practitioners, are the most frequently accessed treatises on Discover PLUS.
These two titles started out as Course Handbooks and were converted to Treatise format in 2010; we are pleased to announce that we are adding the complete archive to Discover PLUS! The work on the Course Handbook archive has been underway and as of today, the Treatise archive is also available. This is a phased project – you'll notice that we added the files back to 2012; the 2011 and 2010 files will be added before the end of the year.
How do I access this content?
If you are a Discover PLUS subscriber, you can click into the title and then click on the Related Items tab.
Click here to see The Corporate Tax Practice Series
Click here to see The Partnership Tax Practice Series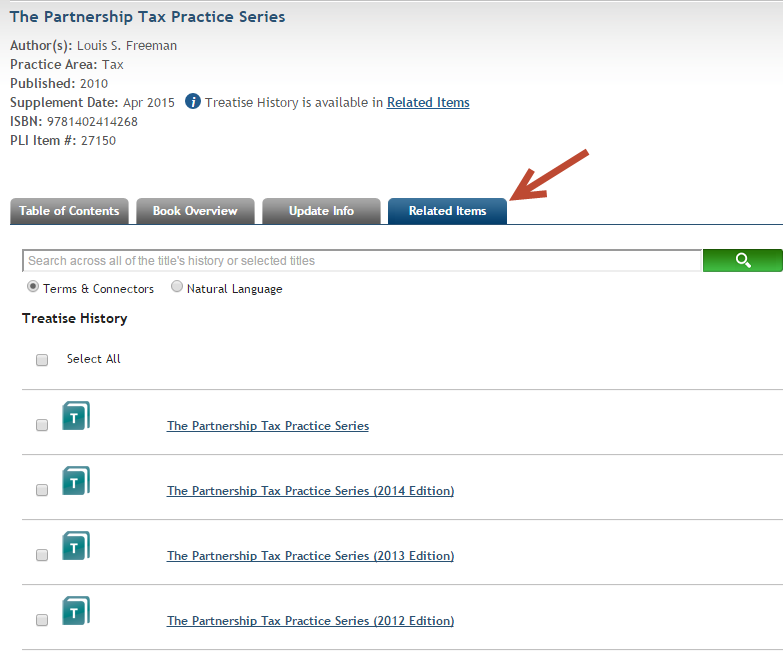 This entry was posted in