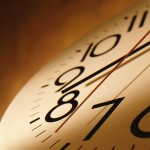 PLI and LLAGNY have teamed up to offer free one-hour audio briefings for librarians, researchers, attorneys, and allied professionals. Next up, we're offering a session on changing from two legal database vendors to one.
Our new economic world continually requires cost savings as a constant standard. Law Firms, Legal Departments and Government Libraries have subscribed to multiple major legal vendors since the 1980s. But currently, there are questions as to whether this should remain the standard. Can legal research be effectively performed with only one database? If a choice has to be made, how will that affect the efficacy of legal research?
Lecture Topics:
Responding to the new normal: How many legal databases can/should we provide?
Learn what steps should be taken in making the decision to select one vendor.
Review your usage and content to maximize the offerings in your contract.
What issues may you face after the decision has been made to go to one vendor?
The program faculty members are: Nancy Hancock of CURRENT ISSUES: A Library Service; Susan van Beek-McKenna of Budd Larner, P.C.; and Tanya Whorton of Crowell & Moring, LLP.

This briefing, featuring instruction from experts in library management, was conceived and created in cooperation with the Law Library Association of Greater New York (LLAGNY) and Practising Law Institute (PLI). This briefing is chaired by Janice E. Henderson, Patricia Barbone and Jill Gray.

____________________

Please note this program has expired.  If you are interested in current PLI Library Programs, please visit www.pli.edu/libraryaudiobriefings

This entry was posted in